Sansion Power Electric was established in 2005, a technocrat who have rich experience of more than 10 years in R&D, manufacturing and marketing of power electrical testing products, which are widely used in the fields of power electric, railroad, energy conservation and environment protection, water conservancy, petrochemical industry, aerospace and etc.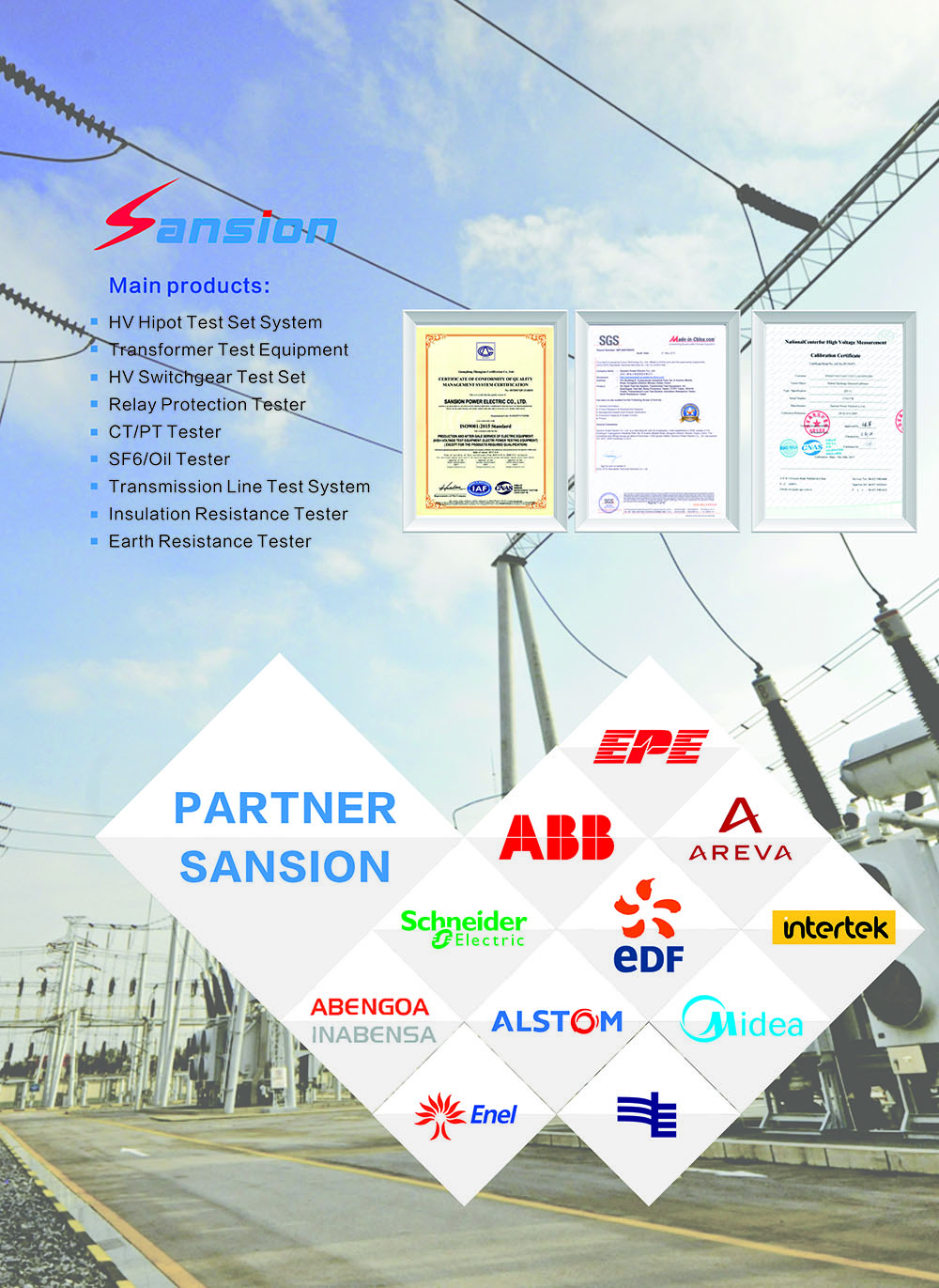 Sansion Power Electric contains R&D department, instruments manufacturing workshop, HV workshop, sample exhibition room, HV testing laboratory, quality control department, general office, sales departments, information office and etc, now we have more than 80 employees including 20 technical engineers. We have obtained the ISO9001 quality system certification and all products strictly conform to the international IEC or Chinese state standards.

Sansion Power has three subsidiaries companies:
Sansion Power Electric Co., Ltd. (R&D, manufacturing, marketing)
Sansion Power Electric Engineering Co., Ltd (Electrical installation, laboratory construction, on-site service)
Sansion Power Electric Equipment Rental Co., Ltd. (Power electrical testing products rental and service)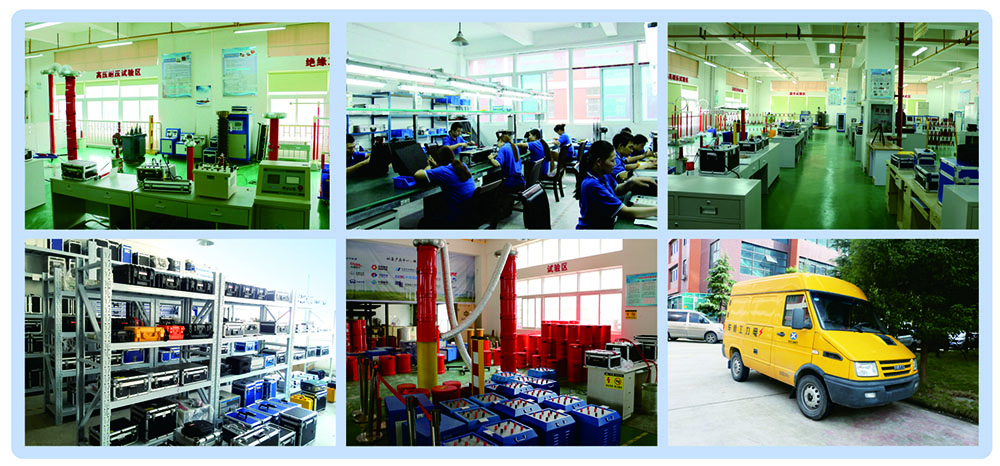 From the date of order placing, we usually need 3-7 working days to manufacturing. Located in Wuhan City, the provincial capital of China, Sansion Power is easy to ship the package by the air or ocean. Sansion Power also can provide OEM service according your customized. We are sincerely looking forward to cooperate with you from all the countries of the whole world.